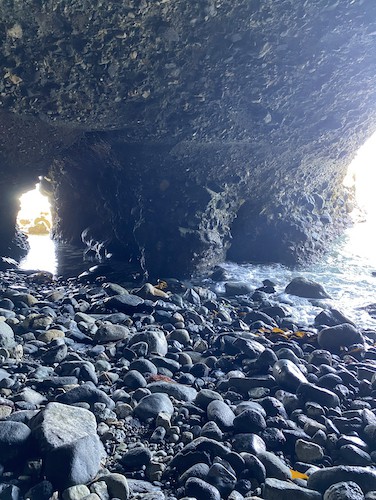 Embracing Mediumship in 3D
Embracing Mediumship in 3D
Mediumship is the most wonderful gift and can be such a portal for healing our own selves; but how do we exist in 3D reality when everything we can't see is trying to connect to us on a daily basis ? 
Mediumship in 3D requires deep integration of our own shadow, awareness of our own energy field with integrity, awareness of the unseen as well as the people we are helping in the 3D.
We must do our own healing in order to effectively give and receive messages for ourselves and others. Looking in our wounded places and allowing spirit into those places so we can embody more wholeness and be of service to the world. It's literally so hard to do. 
Many of us can connect and channel; but is the message coming from a clear place? How do we know we aren't filtering through our own ego/ wounds? How do we know if it's our message to give? How do we take care of ourselves when everything unseen needs our help? Just because something connects to us doesn't mean it is in highest good to translate the message in the 3D. It can be alot to handle on a daily basis but it doesn't have to be! 
When working with the afterlife, boundaries are key! We must live our life on earth and the unseen are a part of it just as much as we are! We may connect to different souls on the other side through our ancestral lineage, soul group entities, souls through our friends and family. We may even connect into spirits on the land we are on, (I do talk about this in the Land Clearing Course you can receive on demand 🙂 and the list goes on!
Some of these spirits are really happy they are being seen and have found a medium! They really love to tell their story, and love having us give messages for them.  Who doesn't love talking about themselves? Talking with them is often such a joy and learning about their history and personalities can be so fascinating! They don't always get a chance to speak through a medium! It's exciting for them to see us, and a lot of them really need help. We can do so much healing work for them and their loved ones even without any 3D interaction. 
However, it can get pretty overwhelming if you are a medium without the tools and support to work through it on a daily basis. Mediumship is not something that just goes away. It is an integration of the afterlife with your own life in the 3D. Sometimes I will be in a conversation with someone and their family member is trying to connect with me. It can be hard to be present and listen, and also deal with their loved ones on the other side at the same time. No is a wonderful word, but it's a little more tricky when it is said to the unseen. 
Are we working with our mediumship from an empowered place when we give/ receive messages? Or are we doing it because we may be "feeling bad" and/or feeling a sense of urgency from the other side? The nuances can be really complex! We must be conscious of how others are feeling when we want to give messages and most importantly ourselves. 
If we have lost people in our own lives, the healing we are able to do because of it is unreal. The doors and portals it opens for our own healing is extraordinary. Yet it requires a continuous  drive for growth and expansion. 
I truly get how hard it is to be a medium; and understand so deeply the beauty, joy and magic that is on the other side from being open to doing this type of work. Mediumship is not for everyone! However, when explored and coming from an empowered place; and when we are truly able to help people with it as well as help to bridge the gaps between life and death; the fulfillment of doing this type of work is majestic! 
I offer a package of 6 private sessions for people who want to be empowered in their mediumship and need support integrating it into their 3D lives. I also help you tune into your gifts as a medium so you can start to embrace them and live your life owning your mediumship! If this calls to you; check out my Empowering the Medium Program.
I also offer mediumship readings for those looking to connect to their loved ones on the other side called Pelican Mediumship. 
Mediumship is the most wonderful thing when embraced with an open heart, open mind and divine integrity. <3