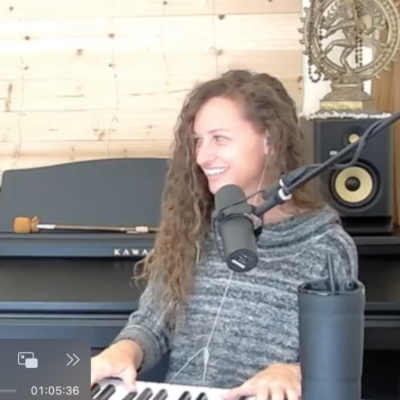 Emily is an Intuitive and Energy Transformer who works with the Akashic Field, Twin Flame Energetics, Multidimensional Perspectives, and Quantum Transformation. Her private sessions work with the unique intentions and energetics of each individual under the guidance of Spirit and each person's Highest Guides.
An intergalactic and multiuniversal energy transformer, founder of ASR, and creator of the Multidimensional Consciousness & Embodiment Training, Emily offers private sessions, facilitates soul transformation, channels Source healing, and serves the world in whatever way Spirit asks.
Private Work with Emily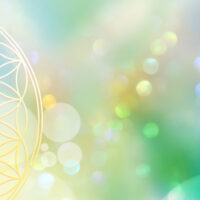 Source Channeling ~ Energy Upgrading & Embodied Healing: Appropriate for those desiring deep healing physically, mentally, emotionally, and energetically, the Energy Upgrading & Embodied Healing session is a virtual experience where you will rest comfortably in your personal space whilst receiving energy transmission from Source. Sound healing vibrations, ceremonial song, mantra, and spoken guidance may be included if sent through by your guide team. This session is appropriate for healing of all types; please share your intentions when booking, and be sure to prepare a sacred space for yourself for the time of your session.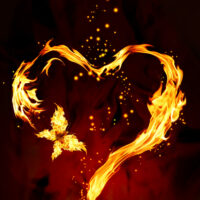 Twin Flame Transformation: For Twin Flame individuals or couples, this session uses the Akashic Records, Multidimensional Energy Transmutation, Native Earth Medicine, and each individual's Highest Self for active energy transformation. The particular path being walked by each Twin Flame individual and couple is incredibly unique, and while there are many general truths to the journey, very specific energy transmutation relevant to each soul's path has been found extremely effective. The Twin Flame Transformation session may also draw on a wide range of energy clearing and healing techniques, as every situation calls for its own medicine.
Journeys with Emily
On Demand Webinars, Ceremonies & Meditations
Gatherings with Emily
Live Classes via Zoom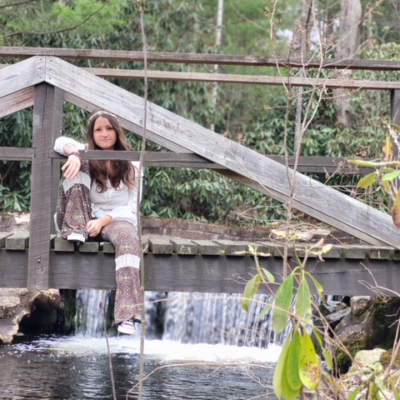 Sarah is a unique blueprinter soul who has a strong calling to help create a better earth and to assist in upgrading and restoring earths core vibration. She works strongly with the akashic records, as well as elemental and animal medicines. She is also a medium and works with the afterlife on a daily basis. Her work is tailored to each individual but her intention is to guide others to embody more wholeness within themselves so that their journey on earth is just as magical as they truly are on the inside. All her work is guided by spirit and an individual's higher self.
Sarah's journey with ASR began many moons ago and she has not been the same since! She offers a variety of private sessions, blueprinter channels, elemental journeys and more.
Private Work with Sarah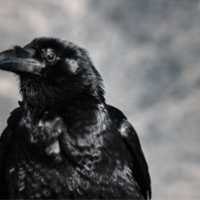 Energy Alchemy with Otter & Raven: If you feel called and curious to work with me and/or experience a shift into something magical choose this session. Feel free to come open minded and/or with a specific intention. I'll utilize a variety of multidimensional tools so the magic can begin to unravel in which ever way spirit calls me to be of service.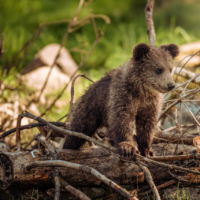 Bear Wisdom with the Feminine: Bear wisdom sessions include utilizing the elements within and without as well as feminine and masculine energetics to help you create and build a stronger relationship with yourself and the world around you. These sessions will focus on the natural seasons and cycles of your soul and are here to help guide you to deepen and embody your own personal strength and wisdom so that your visions and dreams may instinctually bear fruit in the future.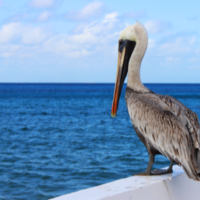 Pelican Mediumship: Choose this if you are seeking healing in relation to grief and a lost loved one. In this session I will essentially become a bridge for conversation between you and you're loved one(s). I am able to also provide healing in any areas where there may have been fractures in the relationship between the parties involved. If you are seeking to work more powerfully with this, I can also work with you in the akashic records to help you deepen your relationship with connecting to your loved one(s). These sessions are deep and repairing and are meant to provide comfort and closure over time.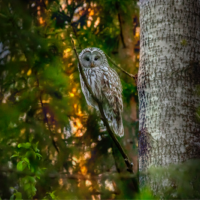 Owl Sessions are for people experiencing a dark night of the soul / spiritual depression or any particular difficulty in which they are seeking guidance as well as tools to navigate their awakening process. This is to help guide you to see the light in the darkness and a way through things, as well as helping you to trust your individual intuition in the midst of difficulty.
I work with your guides in the Akashic Records and am able to translate guidance for you; I also use various Energy Healing methods such as working with the elements and Animal medicines if appropriate. These sessions are meant for guidance, clarity, and deep transmutation to embody more light.
Your Owl Soul journey begins with an consultation to see if we click and want to work together. It's important for you to feel very safe for the depth of transformation facilitated by this type of work. After the consultation, these come in packages of 3 and we'll schedule together at a pace that best supports your healing. I only take one consult a month so please come ready to be in transformation!
Journeys with Sarah
On Demand Webinars, Ceremonies & Meditations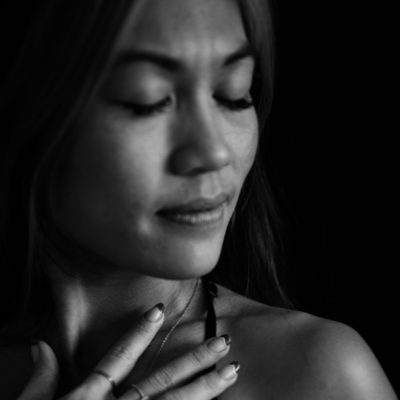 Juliet is an intuitive channeler, energy transmuter, yoga teacher, spiritual warrior, and a believer of magic.
Juliet specializes in Akashic Readings, energy attumentent & soul alignment through the use of quantum healing. Illuminating multiple layers of connection from source, and bridging the gap of 3D physical self to expansive soul oneness within spirit. Expanding and creating new perspectives of clarity along your path, while simultaneously, integrating your soul into this world more fully.
Juliet teaches through a trauma informed lens to compose a safe, sacred container to come and unfold as you are. She works through somatic release by focusing on regulating the nervous system for optimization of homeostasis. Overtime, clients will be able to rewire and reprogram neural pathways through the use of breathwork, restorative postures, and meditation.
Juliet facilitates private sessions, classes, workshops, and everyday experiences as a means to reclaim one's true sovereignty — freedom of soul expression as we return to universal oneness.
She humbly accepts the innate gifts shared with her along her journey and hopes to pass this medicine to those, on the quest to their true authentic self.
Private Work with Juliet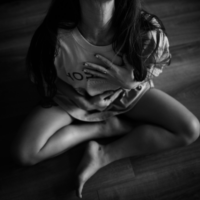 Somatic Healing Sessions: 60 – 90 min restorative yoga. In this session, yin and restorative postures are passively held for several moments to access a "stretch" within the deep layers of connective tissue in the body. Overtime, this session will help you move through stored trauma within your body — whether that shows up as soreness, tightness, pain, numb or dull sensations.. our bodies hold onto every vibration we have ever experienced on earth. In this session, you will experience relaxation, shifting energy, expansiveness of self in body, and somatic release.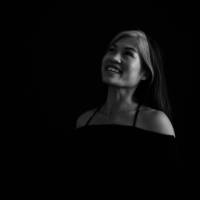 Clarity Sessions: Akashic Transformation ~ 60 mins – session working with the Akashic records and your guide team to help shed light and reveal clarity to what you may seek. In this session, Juliet receives direct guidance from source energy. This guidance may come in different mediums to help assist moving through blockages you may have or patterns that are challenging to move through. Patterns of addiction, fear, trauma, relationships, etc. that infringe upon your ability to navigate life with clarity. This session is also great for those seeking to evolve their soul and bring more awareness to their energy system — as a sensitive soul we may be unaware of how much the outside world impacts our local energy system. This session can be a tool to bridge perspectives and open a new way to operate within the world that is safe, connected, embodied, and representing more of your soul without having to dim your light or hide aspects of yourself.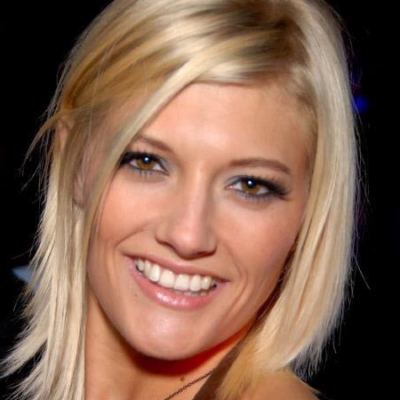 Jenny's purpose is to empower others as they are, holding space that both allows and reminds others to see themselves as they truly are, as their highest and already divine expression.
Jenny is a multidimensional healer with a specific focus on divine feminine energy, and working with spiritually sensitive children. Jenny is certified by ASR as a Multidimensional Healer, and has been studying with them since early 2018. Jenny is a certified mindfulness meditation teacher, and a certified Body Temple Teacher, which focuses on Somatic expression and experiencing of feminine energy. Jenny has spent over a decade exploring, and studying all aspects of spirituality and intuitive gifts and honing her own, including clairsentience, claircognizance, clairvoyance and clairaudience.
Private Work with Jenny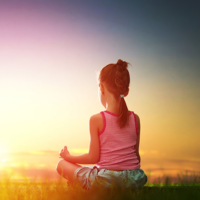 One on One sessions for sensitive children:
Mindfulness and Somatic mediation session:
In this session we will explore mindfulness and meditation, as well as somatic awareness (i.e. how emotions show up as feelings/sensations in the body). We will also work on empowerment through self-acceptance of their own unique and divine expression by exploring and embracing who your child is and how they show up in this world.
New clients: please choose the Initial Consultation session. The first session will begin with a parent discussion (you can choose if the child is present or not), and then I will transition to working with the child, during which the parent can choose to be present or not.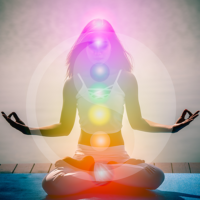 One on one sessions for adults:
Intuitive healing session (30-45 minutes):
I will work with your Akashic Records to move through a chakra healing, clearing and moving of energy, while inviting in your masters, teachers, loved ones, and guides to provide clarity, guidance and support, all while holding sacred space to call in your truest expression and divine power.
30 Minute Meditation Session:
Your choice of meditation: Mindfulness, journeying, chakra, or awareness meditation.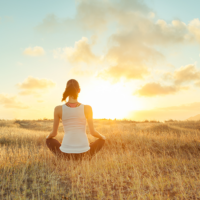 30-60 Minute Meditation Session:
Your choice of meditation: Mindfulness, journeying, chakra, or awareness meditation. 
Gatherings with Jenny
Live Classes via Zoom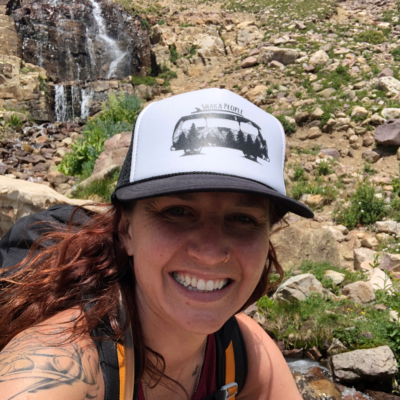 Nic is an Intuitive Blueprint Frequency Healer and Meditative Guide who works with the energies and frequencies here on Mother Earth to help us build and sustain the New World. She helps individuals heal by clearing out and cleaning up the energies that are stuck, stagnant and disruptive from this life, past lives, ancestry and the collective. Nic's private sessions are tailored to work deeply within to bring greater clarity to your life through meditative practices or via a practical life coaching session to help you navigate living in 3D.
Private Work with Nic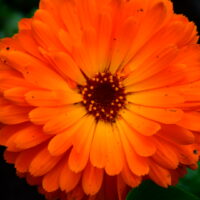 Multidimensional Frequency Attunement: In these 1 hour sessions, Nic will take you on a deeply transformational meditation journey. Nic will assist you in clearing any blockers, low vibrational frequencies and energies from your energetic field so that you can gain a deeper piece of mind and sense of who you are. These sessions are personally tailored to you and specifically what is going on for you at that moment in time.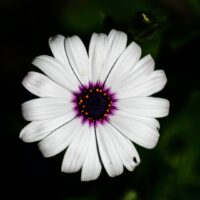 Spiritual Practicality Coaching: In these 45 min, you will have the opportunity to work directly with Nic about any problems, issues or concerns that just seem to keep cropping up and you are unsure of how to tackle. If you are struggling on how to show up in your everyday reality and staying spiritually centered, these sessions are for you! They will allow you to vent, curse, scream and shout about anything you need but then come away with practical easy to try solutions to help your everyday life. It isn't always easy being a sensitive 5D being in a 3D world!
Gatherings with Nic
Live Classes via Zoom
Lowaniyapi means "to sing a ceremony," and is the transmission of divine messages, energy upgrading, healing, and transmutation sent through sound healing.
Using harmonium, Native American flutes, voice, drum, rattle, keyboard and guitars, a channel for Multidimensional Transformation is opened and a wide variety of energy work is transmitted. Each ceremony they facilitate is held in a sacred container of very high 5d guides, and works directly with the energies of those present.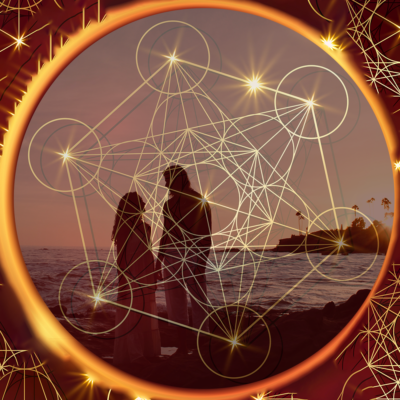 Journeys with Lowaniyapi
On Demand Webinars, Ceremonies & Meditations
Policies, Terms, Conditions…
Scheduling: Clients have the ability to reschedule their own sessions up to 48 hours prior to the scheduled session time. Rescheduling can be accomplished via the My Schedule tab under your Profile. While we do understand that at times circumstances are extenuating, in the majority of cases clients cancelling sessions less than 24 hours in advance, or missing a session, will forfeit the session cost.

Cancellation: Once booked, sessions cannot currently be cancelled. We respectfully request that you research our website and work, and reach out to us with any questions, prior to booking. We simply do not have the administrative resources to handle processing cancellations and refunds at this time. This policy will be updated at a future date. We are in process of creating the infrastructure to support cancellations.

Personal Responsibility: As with all work offered through advancedsoulrecovery.com, private sessions are for educational purposes only and should not be used in place of professional medical or psychological treatment. Clients accept full responsibility for their own experience.

Session Recordings: Some facilitators offer session recordings and each facilitator will individually share their process. Session recordings are protected by copyright and are strictly for clients' personal use. Any reproduction, distribution, or other public or non personal use of session recordings is strictly prohibited.

Personal Information & Data Retention: Information collected during booking which is supplemental to your online account with advancedsoulrecovery.com is protected and only viewable by the system administrator. Should clients wish for any information supplemental to their basic account information to be purged, please visit the Contact page of our website and use the Account form to request this.

Privacy: Your privacy is as important to us as our own privacy. All information exchanged electronically and in sessions is held confidential. You can read our full Privacy Policy here. Should you have a concern about privacy, please simply reach out to us.

These policies written here are those most important to Private Sessions. If you have additional questions, please feel welcome to contact us.

The full Terms and Conditions for all services can be found here.