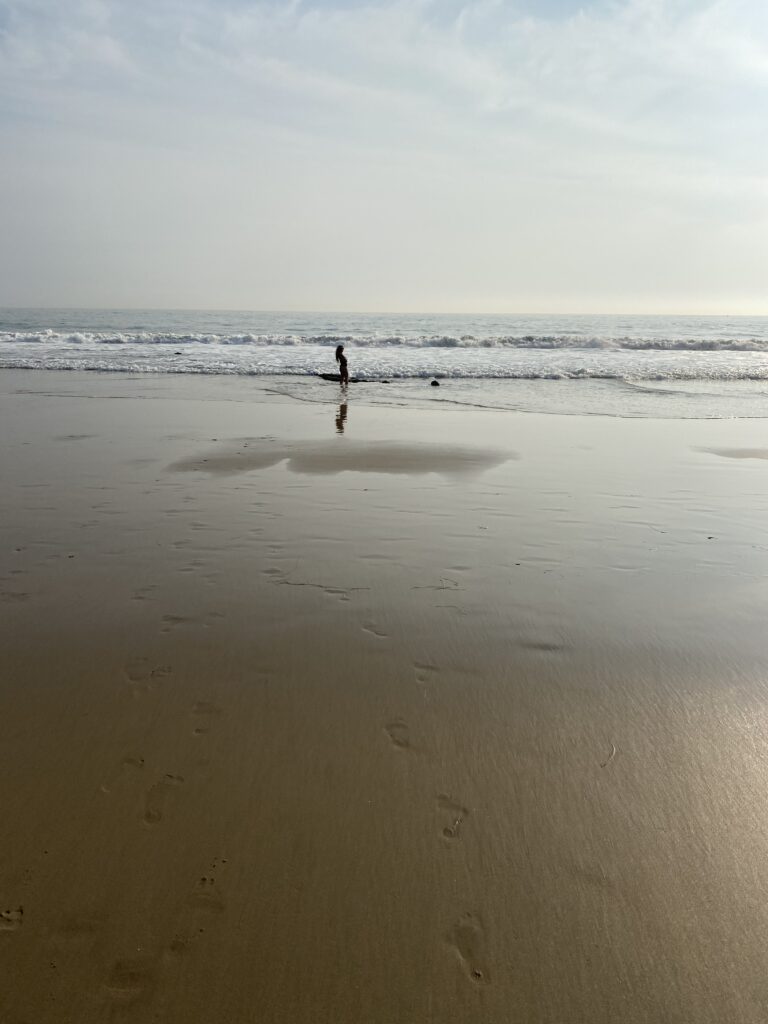 I see tragic moments in which my life could have been taken away. 
Swept through tumultuous waves,
Falling and hitting the ground, to get back up in a haze.   
A moment of impact from a bike speeding through the wind — a millisecond from colliding into me dead on. 
Saved. Just in time. 
The universe grants us this beautiful orchestra of events. 
How can I dare not see that and give my praise and thanks for the blessings bestowed upon me! 
To be restricted of the ability to breathe deeply for 5 days.. 
I see the pleasure. 
The simple joy of taking a deep breath! 
How I am granted a beautiful blessing! 
A gift to encounter moments of magic that I am constantly loved, saved, and seen! 
That my existence in this life matters regardless of what I have, do, own or create. 
The simple joy of being. 
Thank you spirit for granting me the gift of seeing this ! 
Broken, bruised, scarred… I have only been met with more love , more authenticity, and more space to be myself. 
I am being divinely guided and protected. 
An unveiling of collaborative power. 
I am embodying the pleasure in being with self. 
—- What do you have when spirit bruises external factors that you thought made all of who you are? You dig deep within that darkness and find yourself sitting in that stale- murky- dusty- space. 
On the floor of all your shit you cover up.. 
You find your self. 
Your gentle, innocent, precious, soft self… 
You find yourself humbled and purified to remember and honor the divine spirit that has always existed within you. 
  You find yourself back to the waves where you once could have been taken from this earth— 
You kiss the earth with your feet and you step back into the water .. you thank spirit for gifting us this life. 
You continue holding that spark, that will light someone's path, who may have once locked away parts of themselves deemed not fit to be loved.
What if you unshackled yourself from the pain of something felt once, to revive the joy and simple pleasure of being. 
That spirit has always got you, and will always catch you'. 
The simple joy of being.