Select your session type
Choose your date and time
Enter your information
Read and acknowledge the terms and conditions
Make Payment
All sessions are held virtually. After booking, you will receive a confirmation email with your session details including Zoom link to join.
Scroll below to read session descriptions and policies, terms and conditions
Session Details
Akashic Reading & Guidance
Working specifically in your Akashic Records for whatever topics you bring to this session, Akashic Reading & Guidance is for gaining clarity from the vantage point of the Soul. Choose this session if you would like to see from a broader perspective.
Multidimensional Energy Transformation
This session will work directly in your Akashic Records, with your Guide Team, and in your Energy Field facilitating movement of energy. Choose this session if you would like to receive direct energy transformation.
Twin Flame Transformation
For clients working with Twin Flame energetics, this Multidimensional Transformation session offers to support you through Akashic Guidance, Dynamic Energy Clearing, and other Twin Flame specific support. Choose this session if you are a Twin Flame or Twin Flame Couple attending together.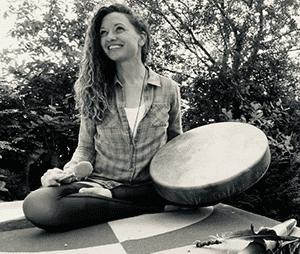 Emily Laine is an Intuitive and Energy Transformer who works with the Akashic Field, Twin Flame Energetics, Multidimensional Perspectives, and Quantum Transformation. Her private sessions work with the unique intentions and energetics of each individual under the guidance of Spirit and each person's Highest Guides.
Policies, FAQ's, Terms & Conditions
Energetic Integrity: When booking a session, you are sending a message to Spirit that you want deep transformation. This can cause all sorts of changes between the time of scheduling and your actual session! Our policies are in place because of this energetic reality.
Scheduling: Clients have the ability to reschedule their own sessions up to 24 hours prior to the scheduled session time. Rescheduling can be accomplished via the Appointments & Classes tab on your Profile. While we do understand that at times circumstances are extenuating, in the majority of cases clients cancelling sessions less than 24 hours in advance, or missing a session, will forfeit the session cost.
Cancellation: Once booked, sessions cannot be cancelled. We respectfully request that you research our website and work, and reach out to us with any questions, prior to booking. We simply do not have the administrative resources to handle processing cancellations and refunds.
Personal Responsibility: As with all work offered through advancedsoulrecovery.com, private sessions are for educational purposes only and should not be used in place of professional medical or psychological treatment. Clients accept full responsibility for their own experience.
Session Recordings: If you would like a recording of your session, please make sure to select the session recording option when booking. Sessions are no longer recorded by default. Session recordings are protected by copyright and are strictly for clients' personal use. Any reproduction, distribution, or other public or non personal use of session recordings is strictly prohibited. Session recordings will be sent within 72 hours of your session.
Personal Information & Data Retention: Information collected during booking which is supplemental to your online account with advancedsoulrecovery.com is protected and only viewable by the system administrator. Should clients wish for any information supplemental to their basic account information to be purged, please visit the Contact page of our website and use the Account form to request this.  Zoom recordings are stored separately and automatically purged 30 days from each session.
Privacy: Your privacy is as important to us as our own privacy. All information exchanged electronically and in sessions is held confidential. You can read our full Privacy Policy here. Should you have a concern about privacy, please simply reach out to us.
These policies written here are those most important to Private Sessions. If you have additional questions, please feel welcome to contact us.
The full Terms and Conditions for all services can be found here.