Awaken Your Intuitive Gifts
Empower Your Inner Knowing
A four module
Soul Journey Ceremony
to empower you with
tools, training, and personal guidance
for transformational soul expression
in your own life
and on behalf of others
We Begin January 8, 2022
Module 2:
Purification & Embodiment
Akashic Records

Living the Medicine Shield

Elemental Healing

Chakra Purification

Living Ceremony

Flowing with Source

Soul Empowerment
Module 3:
Expansion & Expression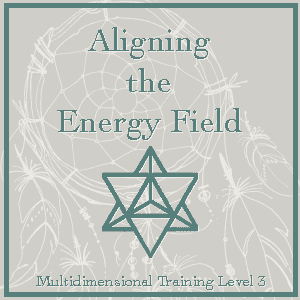 Galactic Energy Anatomy & Clearing

Quantum Healing

Elemental Awakening

Akashic Journeying

Soul Expression

Authentic Embodiment

Power
Module 4:
Integration & Evolution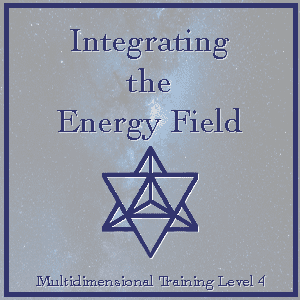 Dancing in the Sacred Spiral

Flowing with Source

Being Moved by Spirit

Expressing Authentically

Expanding Powerfully

Galactic Healing

Meta Healing
How It Works
You'll begin with Level 1, Navigating The Energy Field. During this six week journey you'll either participate in live classes or via class recording, connect with other students, receive your personal medicines, and orient to your Soul's power!
Navigating the Energy Field is a path through six classes aligned with six directions in your personal Medicine Shield, where awareness and expansion of your personal gifts is encouraged, and on which you're guided in various methods and tools for working with energy. As you journey, you're invited to join the bi-weekly community webinars to connect with others in the ceremony, ask questions, and receive personal medicines and guidance.  You'll also receive access to personal energy coaching should you desire more dedicated attention.  At the end of each of the six course sections, you're supported in sharing your personal reflections and awakenings via writing.
As soon as you begin NTEF, you'll also become connected in the following ways:
Private online community of all participants in Multidimensional Training

Monthly Multidimensional Master Classes

Select electives, as scheduled, only available to those in Multidimensional Training

Mentorship community of beautiful people expressing their personal souls and perspectives
Empowering the Energy Field follows a similar to flow with six classes and an added five ceremonies opening the energies of each element. A journey in personal purification for greater embodiment of the Higher Self, ETEF works with the Akashic Field, Chakras, Elements, and Shamanic change of consciousness. During ETEF you'll also have three 30 minute personal coaching sessions in addition to attending live classes or participating via class recording.
Aligning the Energy Field is the cocoon for your personal Soul Expression to be formulated, cultivated, and sprouted. A fifteen week journey taken with others, you'll be held in two week sessions on various topics, supported in deep introspection and blossoming. You'll practice your gifts with others, and ultimately spread your wings with an expression of your Soul. Seven personal coaching sessions are included in ATEF.
Integrating the Energy Field is the new ground for you to expand and evolve. Having come to an expression of your Soul, ITEF gives you the opportunity to grow deep roots in your Medicine, to practice with others in various formats, and mentor others.
All four modules of Multidimensional Training have been designed and cultivated to support the awakening of your personal medicines and gifts, to create a flexible space for you to journey within yourself and connect with others at your own pace, and offer you the opportunity to evolve and transform within a safe and sacred environment.
All that's needed to begin is an intention of offering ourselves to our Higher Selves;
we might have goals and expectations for the journey, and when we really allow our lives to be transformed by the Divine, we find ourselves becoming more than we ever could have planned.
2022 Schedule
Level 1: Navigating the Energy Field
January 8 – February 12, 2022
Saturdays, 10am – 12pm Pacific Time
Ancestral Healing Intensive
March 5, 12, 19, 26
Saturdays, 10am – 11:30am Pacific Time
Prerequisite: Navigating The Energy Field
Level 2: Empowering The Energy Field
April 2 – June 11, 2022
Every Other Saturday, 10am – 12pm Pacific Time
Medical Intuition Intensive
May 7, 14, 21, 28, June 4, 11
Saturdays, 2pm – 3:30pm Pacific Time
Prerequisite: Empowering The Energy Field
Level 3: Aligning the Energy Field
September 23 – December 11, 2022
Every Other Saturday, 11am – 1pm Pacific Time
Level 4: Integrating the Energy Field
January 2023